What gifts does annoyance give us?
#2 of 3
Annoying people can be so annoying!
Though what if instead you recognized the annoyance as a guide & reflection for yourself?
To begin with, people aren't annoying, their behavior can be!
This is #2 in a three part answer!
Are you agitated or uncentered?
In my Spiral Impact and martial arts training this is called
THE WOBBLE.

The antidote?
Get Centered.
Getting centered is changing your state to become the calm eye in the storm.
When you are centered everything appears different that when you wobble!
To learn more about 'center' go to my resouce page for a download of
Stengthen your Balance & Focus while Driving.
Or read about it in my book!
What all 3 tips and bonus now?! Listen in here: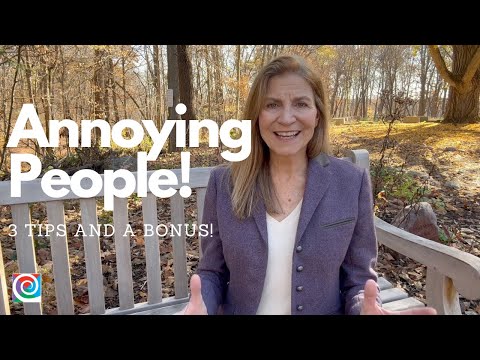 Develop Power with Grace. 
Asking thoughtful questions is one aspect.
The best questions foster understanding, spark innovation, diffuse negative conflict, and build influence –
Spiral Question poses a question semiweekly, Monday and Wednesday.
 If you'd like to receive this in e-mail register here.