What gifts does annoyance give us?
#3 of 3
Annoying people can be so annoying!
Though what if instead you recognized the annoyance as a guide & reflection for yourself?
Begin with people aren't annoying their behavior can be!
This is #3 in a three part answer!
Have  you communicated?
Perhaps the person has no idea what they are doing is annoying you!
Annoyance often causes us to separate and put up barriers,
which only intensifies our feelings of annoyance.
What if you talked to them with the purpose of understanding?
Get centered, ask them open ended questions to understand more where they are coming from!
Avoid asking 'why?'
In the resources section here there is a free download for giving feedback!
if you'd like to hear all three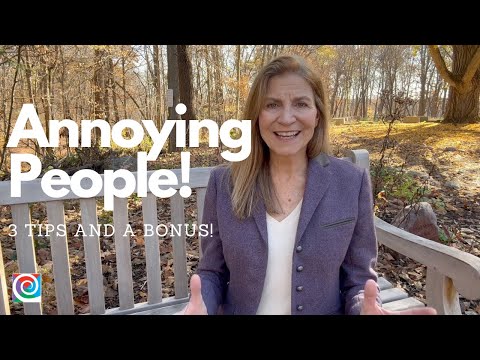 Develop Power with Grace. 
Asking thoughtful questions is one aspect.
The best questions foster understanding, spark innovation, diffuse negative conflict, and build influence –
Spiral Question poses a question semiweekly, Monday and Wednesday.
 If you'd like to receive this in e-mail register here.